Attention:
Let Me Show You 3 Insider Tips And You Too Can Become An Overnight Success And Have Untold Riches
Just Like I Didn't
After 30 years of success and some failure I can assure you that I do not have 3 hot tips for overnight success and untold riches. I and every one of my clients did not become successful overnight.
Whether you have arrived at this page because you are a small business owner, entrepreneur, solo professional or an individual seeking greater success or fulfillment it does not matter. What will be shared on this PREVIEW CALL IS UNIVERSAL.
There is a reason they say SUCCESS IS A JOURNEY, not a destination. It takes an immense number of overnights to be successful. It takes a plan. And the fuel for the plan is focus, persistency and consistency and many other attributes too numerous to mention.
SOUNDS EXCITING, DOESN'T IT? NOT!
If you have read this far you probably disappointed. There are no immediate riches. There are not three hot tips to put you on a sure fire success track.
THIS IS THE TRUTH. THE TRUTH WILL SET YOU FREE!
The hype and the promises of immediate riches and success beyond your dreams never stop. After all, marketing is designed to separate you from your money and have you be happy in doing it.
The best part is that the hype may actually be true for one person. The worst part is that out of the 1,000′s who sign up for the hot tips virtually all of them will not realize the inferred promise of the beautiful world that they will transport you to.
WHAT WILL I TAKE AWAY FROM THIS PREVIEW CALL? I REALLY DON'T KNOW
If you are seeking sincerity, honesty and you truly care about your future then you have come to the right place.
I will give you some points to
CREATE YOUR FORMULA FOR SUCCESS
But first ask yourself these questions.
Am I truly committed to finding MY formula for success? And, when I find my formula for success, am I committed to working the formula? As it is said and it has been proven over centuries, the formula for success works. The only question is whether or not you are going to follow the formula.
What's HOLDING ME BACK from the success I desire? For each of us this can vary greatly. My desire is to give you some points to bring clarity to your situation.


What's preventing me from GETTING STARTED on my pathway to success? This is interesting. It is not what most people think it is.


What may be getting in my way of successfully FINISHING what I start?


What's KEEPING ME UP AT NIGHT? Or, what is occupying my thoughts all the time and may be taking me in the wrong direction and away from success?
If you are ready to get started or to create a better path on your journey to success just enter your name and
email in the box to the right.

You will receive an invite to a free strategy session.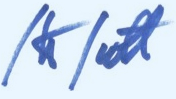 Steve Scott
P.S: Here's the best part. On this invite you will be asked to give your thoughts on possible topics for the strategy session. I cannot promise that your particular issue will be addressed. But I will do my best to incorporate as many of the questions as possible into our FREE STRATEGY SESSION.